Fashion for plus size women spring-summer 2016 is full of a variety of interesting solutions, one of which is the use of contrasting color combinations, bright colors and original prints.


Trendy plus size clothing for women in 2016
On recent fashion shows, designers have dressed models in rich colors and bright images. The podium was full of bright pencil skirts, strongly flared skirts until knee line, all kinds of ladies jackets and boleros to waist and below, T-shirts with asymmetrical prints, with semitransparent inserts on sides.

Pants with an extension from hips, from knee and from the bottom is a trend that promises to stay long in the fashion world. As for prints, designers are advising to choose for special occasion flowers on fabric, which should be abstractionism.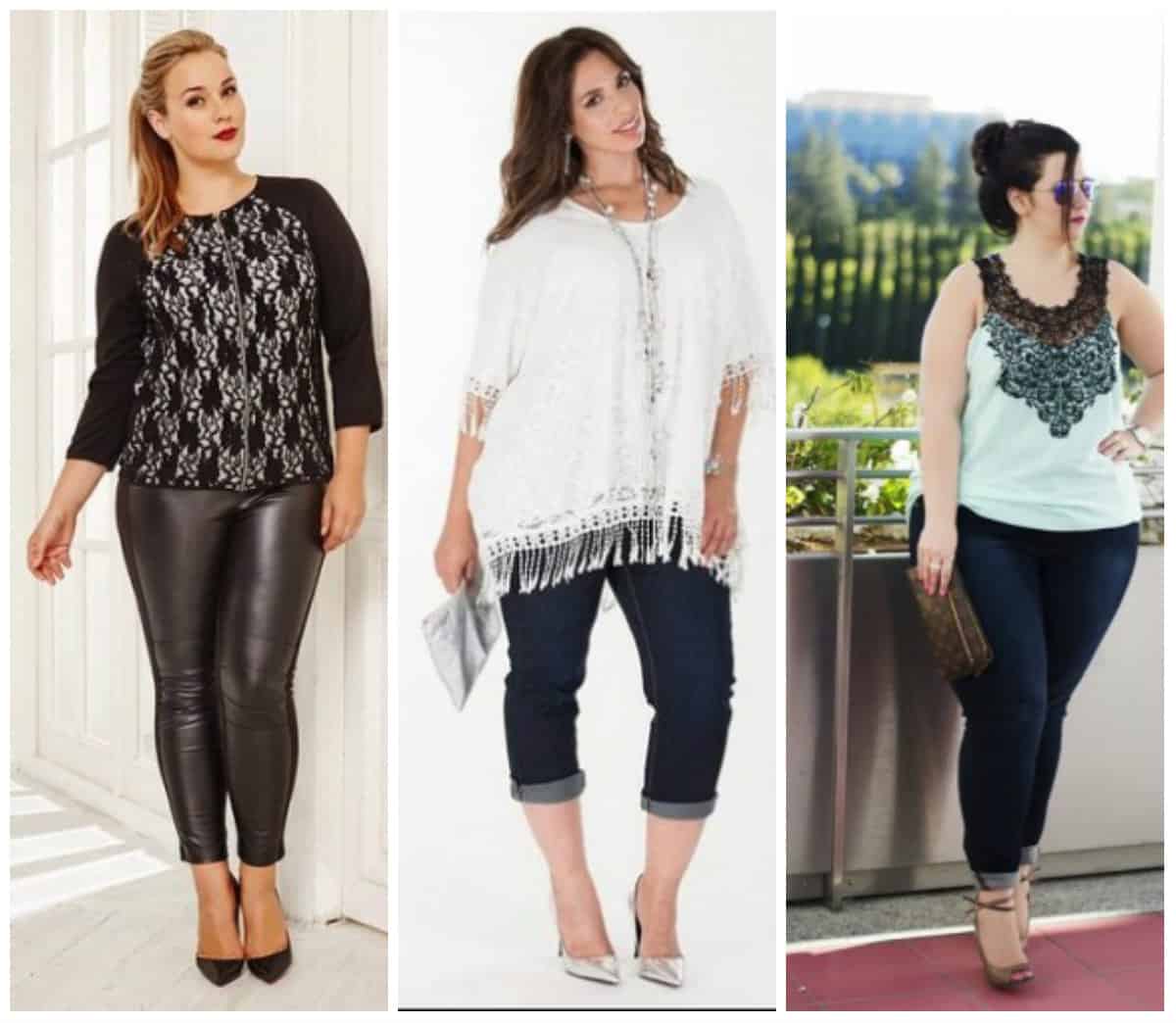 Fashionable the everyday things for plus size women spring-summer 2016
Knee length dresses will help to disguise figure flaws, and even show obvious advantages. For this purpose, style of dress should be narrowed to the chest, to accentuate your forms.

Plus size fashion dresses spring-summer 2016
Flying Dresses with lace gowns organically supplement fitting bodice, will be in trend. Corset lace bra, lush hemline made of lightweight textile (chiffon, satin) are preferred for going out.

The habit of plus size women to wear only loose shapes silhouettes left in past. The emphasis in Women's plus size clothing Spring Summer 2016 is on fitting models from complete and medium texture, visual modeling contours and slightly emphasizing bending. Acute cutout visually stretched the neck and an oval. The presence of sleeves beautifully emphasize the line of the shoulders and hide completeness of hands.

Lace dresses are not going to hand over positions. Assembling on a waist is the only element of decoration in concise models. Smaller creases and midi length are relevant for square silhouette, because the cutting style or a wide belt would smooth "monolithic" feeling.

High waisted monochromatic costume with free drop-down bottom will suit to tall plus size women who has big bust and "apple" type figure. Women with such a complexion should avoid large prints and shiny fabrics.

Plus size formal wear Spring-Summer 2016
Owners of figures like "hourglass" fashion designers offered brave solution, which does not hide a figure. It remains only to find the fine line between such a form-fitting decisions, and freedom of style, which is still necessary.