Women's jeans trends 2016 is not just a set of styles and colors that can be worn in the upcoming season. Therefore, denim overalls, which photo you could see in the fashion review, could look relevant, and maybe … ridiculous remind eighties trends. That is why it is incredibly important to understand not only what is in women's jeans trends 2016, but also how to wear fashionable women's jeans in 2016.
Juicy Couture




Classic women's jeans 2016 fashion trends
Classic women's jeans 2016 fashion trends are traditionally not very small group. Straight women's jeans offer brands such as APC, Alexander McQueen, Rachel Comey. As we can see on the photos of women's jeans 2016, straight lines often interrupted by horizontal accents.



Ripped jeans for women trends 2016
There is one way to distinguish 2016 fashion trends of ripped jeans for women from the clothes of the previous years. To do this, look at the edge of hole, it is less disheveled than 2015-14 seasons. If to express in strict language, the "damaged" area of ripped jeans 2016 has also changed. Ripped jeans 2016 suggest that denim is slightly torn or wiped, and does not look as worn.


Jeans coveralls for women 2016 fashion trends
Jeans coveralls for women 2016 fashion trends. Just look what a return to the world of fashion! Jeans coveralls for women again ascended the podium, and even in several guises. In addition to the more familiar "pants with pockets" Frame Denim and Off-White offer robe-costume, which can be stressed as feminine (like 70s) or androgynous.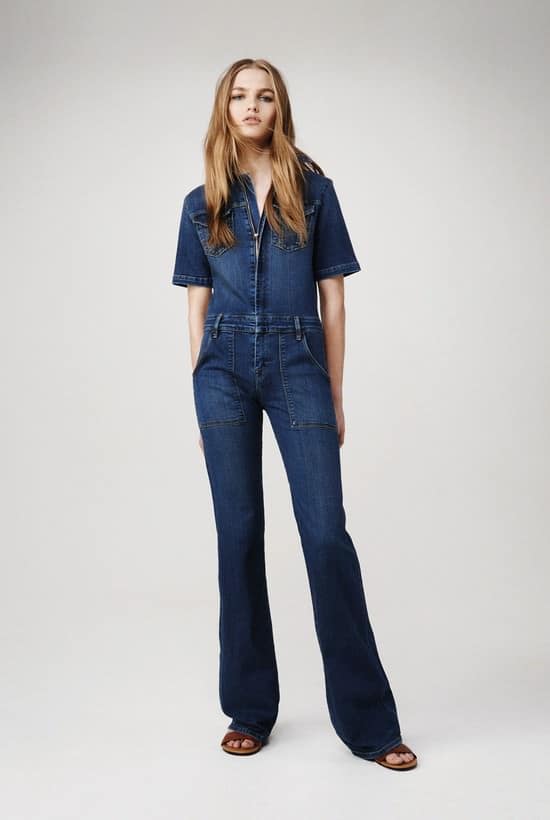 Women's boyfriend jeans 2016
Women's boyfriend jeans 2016 Voluminous, slightly baggy jeans are not in a hurry to leave the fashion world. There are several concepts of the image: more democratic (with sneakers, voluminous top and bag on a long strap, like Madewell) or more feminine (heels, blouse and soft hat, like Pam & Gela). It seems to be a same thing, but looks quite differently.


Skinny jeans for women trends 2016
Of course, jeans 2016 fashion trends without skinny jeans options would have been impossible. Tight pants of dark material perfectly complement oversize-coat or sweater, making the girl's image even more sophisticated and airy. Skinny jeans for women will emphasize the delicate structure of your body.




Not fashionable:
– "Bananas",
– Leopard and leather inserts,
– Small strips,
Well, we figured out which jeans are in 2016 fashion, and what should be postponed to the far shelf cupboard. As is known, the trends are changing rapidly.