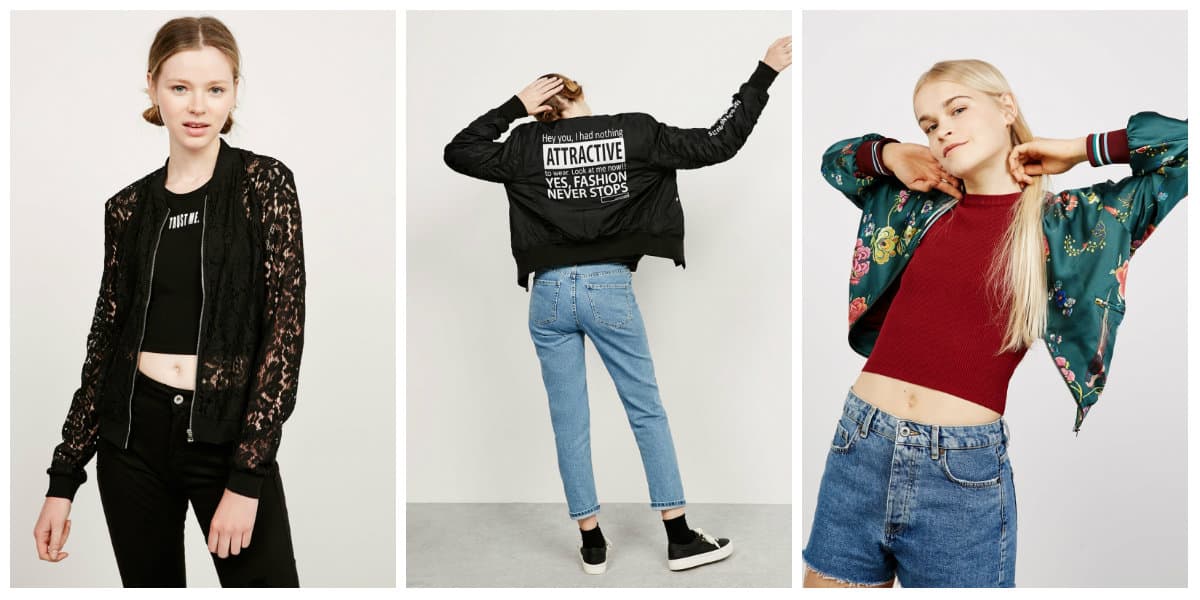 Teen years are interesting and unpredictable on their own. It's a period of life when person is no longer child, but not yet an adult. Tastes and preferences at teenage age also may change depending on mood or under influence of authorities.
This also applies to teen fashion 2017. There are certain teen girls clothing trends 2017, for which, younger generation is closely tracks and trying to follow them. Because in given moment taste begins to form, manifested interest in clothing experiments and formed future style of clothing. Today we will present our touch on «teen fashion 2017: teen girls clothing trends 2017».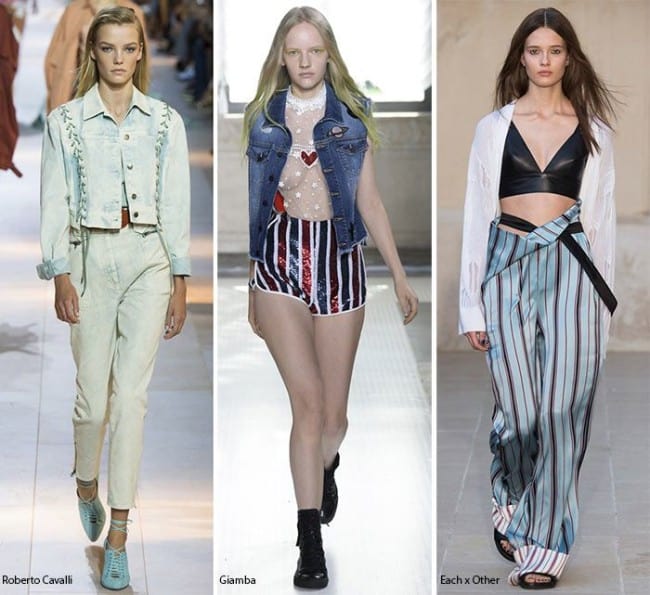 Designers, perfectly understanding the features of teen girls clothing, tried in their 2017 fashion collections satisfy huge variety of tastes in teen clothing, shoes and accessories for today's younger generation.
Trendy clothes for teen girls 2017
Fashion of rioters and revolutionaries, young fashionistas are always interesting and nontrivial. So, let's see, how teen fashion 2017: Teen girls clothing trends 2017 are formulated.
Modern stylish teen image is impossible without appropriate footwear. In spring time it could be sneakers on platform. Options of boots on flat sole, ugg boots, fur boots or exaggerated sport boots offers teen fashion 2017 for next winter.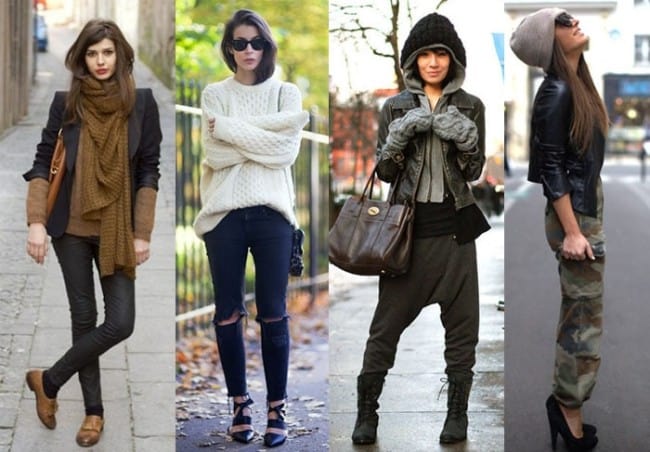 Shirts and T-shirts for teens are an essential item in wardrobe of teen girls. Designers offer elongated asymmetrical models with a variety of prints. These shirts and T-shirts for teen girls look magnificent with a short leather jackets, college-jackets and sweatshirts. T-shirt could be worn with skirt or jeans and sneakers or boots.

Spring-summer season will delight teen girl fashion with variety of T-shirts and cropped tops that experts advise to wear with long to floor skirts. Same length sundresses may also become alternative option.

Clothes for teen girls in 2017 are unthinkable without bright metallic tops. Although by cutting they are simple and concise, but thanks to glitter and metallic sheen look very impressive. Top could be supplemented with short denim skirt, skinny jeans or wide ragged "boyfriends".
Classic, elongated, knitted cardigans don't leave fashion. In wet or cold weather they are perfect item of teen girls clothing. Fall winter fashion 2017 offers to teens diverse soft and cozy cardigans.
Jeans can rightly be called as leader of any teenage girl wardrobe. Tight skinny jeans of all shades are in trend for 2017. Skinny jeans for teens successfully combined with T-shirts and sweatshirts. Another perfect look for teen girls is jeans-culottes. Wide, flared from hips, cropped models look perfect with high Martens boots, or rude Dockers.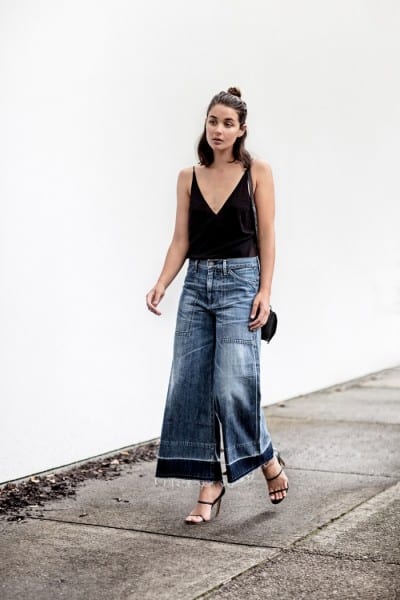 Shorts are indispensable part of clothes for teen girls in summer, which better to pick from denim. Tight shorts made of elastic fabric with a high waistline like girls from sport support groups also in fashion trends 2017. Nowadays these shorts can be safely worn not only for Cheerleading, but also as casual wear in hot weather.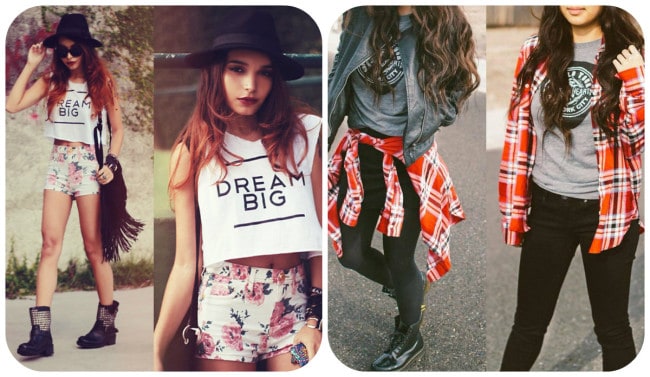 New collections represent skirts for teen girls with clearly drawn waistline. And bright and exotic print (fantasy flowers, space, abstraction, etc.) will not leave indifferent any fashionista. These skirts are versatile and combine with things in any style from classical blouses to sport jumpers.
Every self-respecting girl must have dresses for teens in stock. In new season, designers are betting on monochrome models of dresses for teens in simple cut. Styles are quite diverse: from the tight knitwear to free shapeless dresses for teens made of light, flowing fabric. Denim sundresses with original patches and fun prints are gaining popularity.

Accessories are necessary accents of any teenage girl image. There is no limit to imagination: earrings, pendants, chokers, bracelets, rings and much more. In such diversity it's difficult to identify any trends, because in the collections you can find absolutely any decorations.

We hope that «teen fashion 2017: teen girls clothing trends 2017» helped you.