Fashion designers offer new trends for mens shorts 2017  and we have prepared many beautiful photos of shorts for men 2017.
Denim shorts for men
Denim shorts for men in 2017 will remain no less popular than last summer. However, despite the changing trends, denim remains outside the fashion. Denim shorts  can be called a universal thing, combined with almost any "top",  in which you can go on a picnic with friends, for an evening walk. Fashionable shorts for men 2017 should have the simplest design.
The less accessories – rivets, zippers, buttons, badges – the better. We advise you to pay attention to fashionable men's models with lapels and ripped denim shorts. The torn trousers can not be called a new trend, but it certainly falls into the number of actual ones this year. Denim shorts for men  made of solid light blue denim must certainly become a part of your fashionable wardrobe this summer.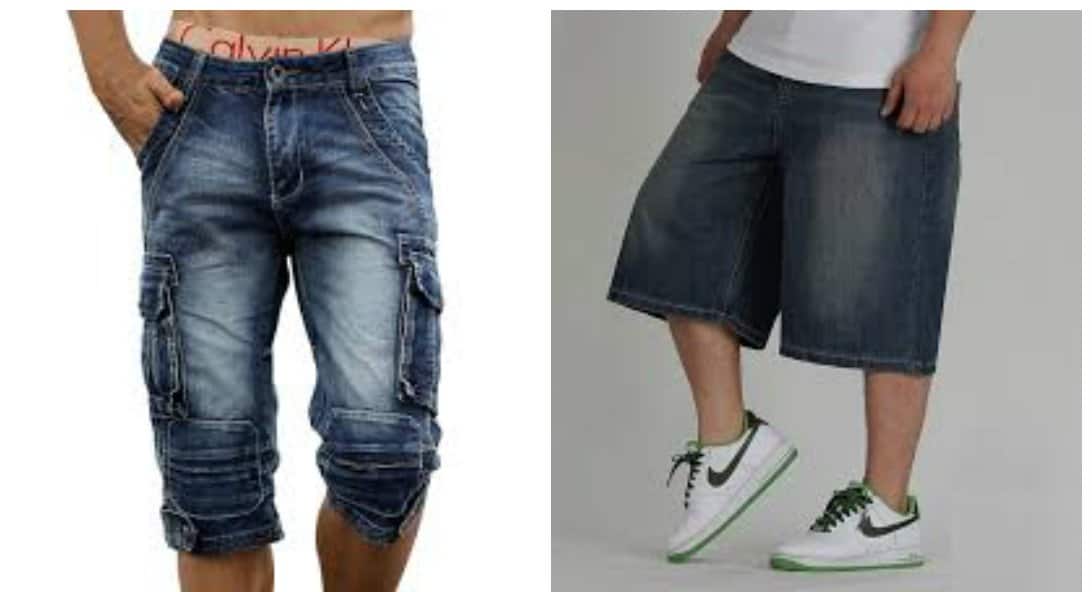 Mens shorts 2017 : shorts from suit fabric
Men, who prefer an elegant style of clothes, and those whose wardrobe aspires to classics even during the holiday season, will like the most recent trend of the mens shorts 2017 – shorts made of costume fabric. The optimal length is just above the knee.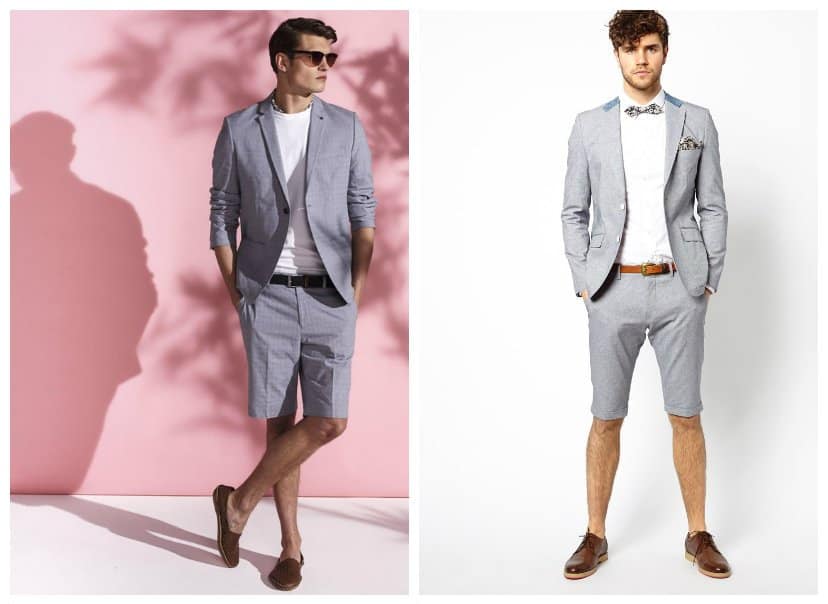 Tip: if you work in an office, where the dress code allows some liberties in clothes, it is necessary to get a man's shorts from a suit fabric. They can be combined with shirts of different styles, they look perfectly  with cotton jackets and polo shirts.
Shorts for men 2017: volumetric models
The trend of shorts for men 2017, which has been observed in collections for several years. Baggy, free models will suit lovers of sports style. We advise you to pay attention to overweight models made from linen fabric, decorated with a lace on your belt, or shorts in a pajamas style made of cotton and knitwear. They can be combined with t-shirts of different shades, with sports sneakers and sweatshirts.
 Bermuda shorts for men
 The model of mens shorts 2017 – bermuda with lapels – is an up-and-coming model. But this year there is a tendency to reduce the length of the pants. With colors, do not experiment too much, this year the fashion dictates the use of calm, clean shades. Fashionable will be blue, light brown, burgundy, dark green, blue.
Shorts with strip
Another fashion trend, which is worth paying attention is strips. In the men's summer wardrobe, it can be present on everything from socks to hats, and shorts are no exception. The most successful combination of colors is white with blue and its shades.
The main thing do not forget that the shorts should sit on you flawlessly and be combined with the clothes  in your closet.