Fashion designers presented mens fashion shirts new collections with the different styles, color, cut, used materials, decoration of certain elements.
But every man should be interested in mens shirts 2020!

What kind of shirts for men will be trendy in 2020? What materials did the designers use for mens fashion 2020?
According to fashion designers, any man should have white and black shirts.
The first style is universal and can be worn with everything. The second does not lag behind in practicality, it also corrects the figure.
In addition to these classic options, designers advised paying attention to bright large prints, geometric and oriental patterns, appliqués and decorative accessories. You can find a shirt and trousers with the same color and fabric.

Mens fashion 2020: Fashionable denim shirts
Designers of mens fashion 2020 believe that at least one jeans shirt must be in every man's wardrobe. Jeans items have always been stylish and fashionable. Mens fashion shirts are respected by many men. These are special shirts that will never be compared to ordinary shirts.
It is important to choose the appropriate color and density of denim shirt. If you want to wear a denim shirt every day, then it's better to choose a thin denim. So you will feel more comfortable than in a shirt made from tight jeans. Denim shirts for men are a tribute to fashion, as well as fitted shirts or shirts with a double collar.


Mens shirts 2020: checkered shirts 
The cage is the favorite print of designers.
Throughout the few seasons, we can observe how this trend has actively blended into the men's wardrobes. Cage occupies a topical position in the mens shirts 2020.
This kind of print is present on many items of the men's wardrobe: jackets, trousers, classical costumes, etc. Print cage has become a classic, and these mens fashion shirts are an indispensable element of the men's wardrobe.

Fashionable striped shirts for men
Any man, has at least one such shirt, even if his activities are not related to the office. The striped shirts for men will be appropriate in almost any situation in life. A vertical strip slims the figure, so it is suitable for men with tummy and excess weight.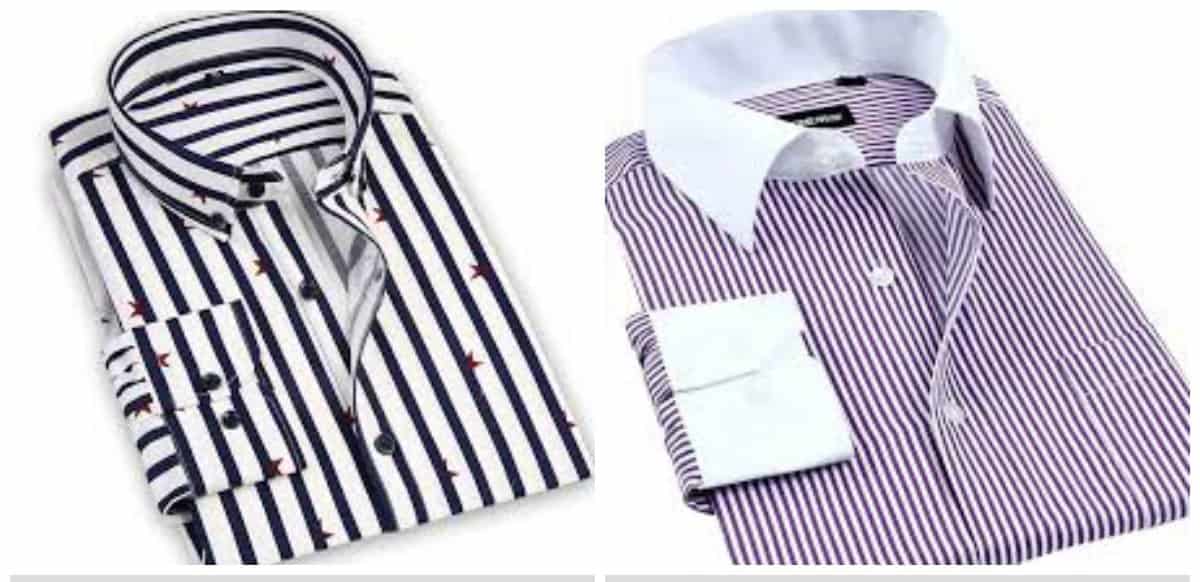 Fashionable shirts without collar
Many designers presented among their works shirts without a collar. There are also sleeveless shirt options. Of course, all these models look at least unusual but very stylish.