Designers paid special attention to kids fashion 2020, combining practicality and convenience with the latest fashion trends.
In our «Kids fashion 2020: trends for boys and girls clothes» article we will talk about fashion trends 2020 for kids.

Kids fashion 2020: News from fahsion shows
Kids fashion 2020: trendy colors
Transparent multilayered skirts and warm blouses are in fashion again. Neutral tones and muffled metallic successfully bring refinement into the kids fashion 2020. Soft ice cream, especially pink and pistachio are trendy colors for winter fashion.

Catchy colors and acid tones in children's clothes aren't trendy in 2020. Soft pastel and natural colors are stylish solutions for kids fashion 2020. In a special priority are cream, sand, soft hints of mustard and lemon, peach, pale blue, camel and a shade of olive.

Of course, black color isn't associated with children's clothes, but fashion designers decided to break this stereotype. Fashion houses have produced a huge number of T-shirts and sweaters out of black jersey. Brightness is added by stylish applique decor and prints in bright colors.
The most fashionable is the combination of yellow and black colors. This trend is supported by the brands Dolce & Gabbana and Douuod Kids.
Trendy girl clothes
The long dresses help to plunge into the fairy tale. Bright models with lush skirts are fashionable in 2020. Colors such as sky-blue, cream, lilac, red and pink always invigorate and excite every girl.

Soft velour is suitable for trendy girl clothes. Designers offer pullovers and sweatshirts to combine with denim and tween sets of pastel tones. Knitted clothes will be very popular.

Fluffy jersey and shiny tulle are suitable for an ideal winter image in trendy girl clothes.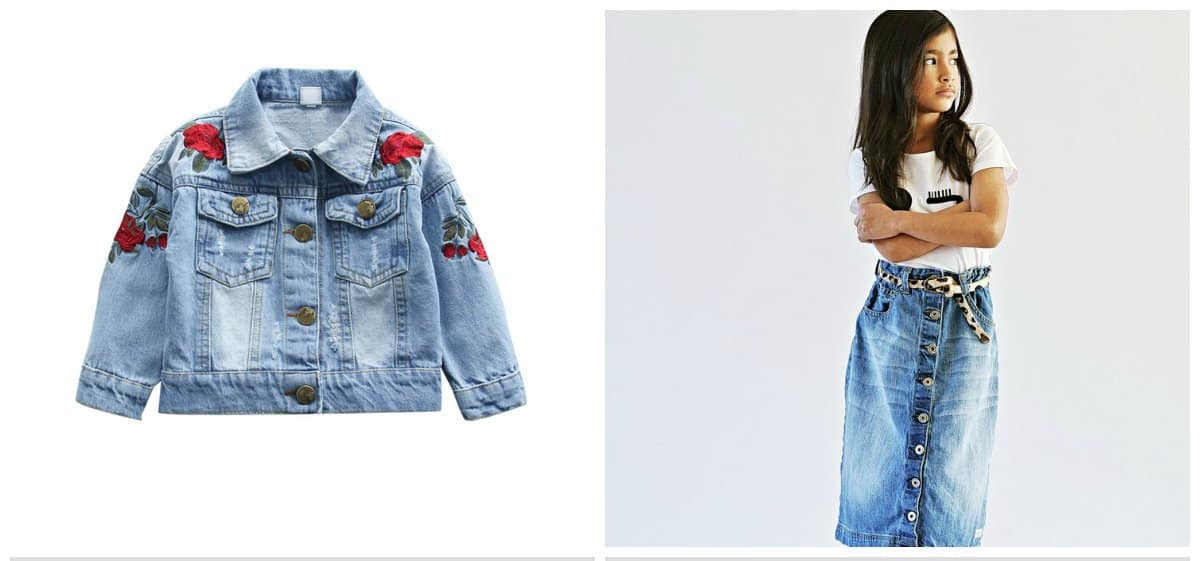 Boiled and bleached denim is widely used for both teenagers and juniors.
Kid's patterns gave way to quite adult prints. Floristics, drawing in form of palm branches, clear lines and geometric motifs are used in trendy girl clothes. Many fashion houses have used this trend. For example, Luluzullu preferred fish, Marcelo Burton conquered octopuses.

Boys trendy clothing: new trends
Boys trendy clothing considered to be corduroy pants, strict shirts and sports jackets. Glam-rock outfits consisting of jeans, a checked shirt and a dewdrop are also in trend. Three-piece suit is trendy.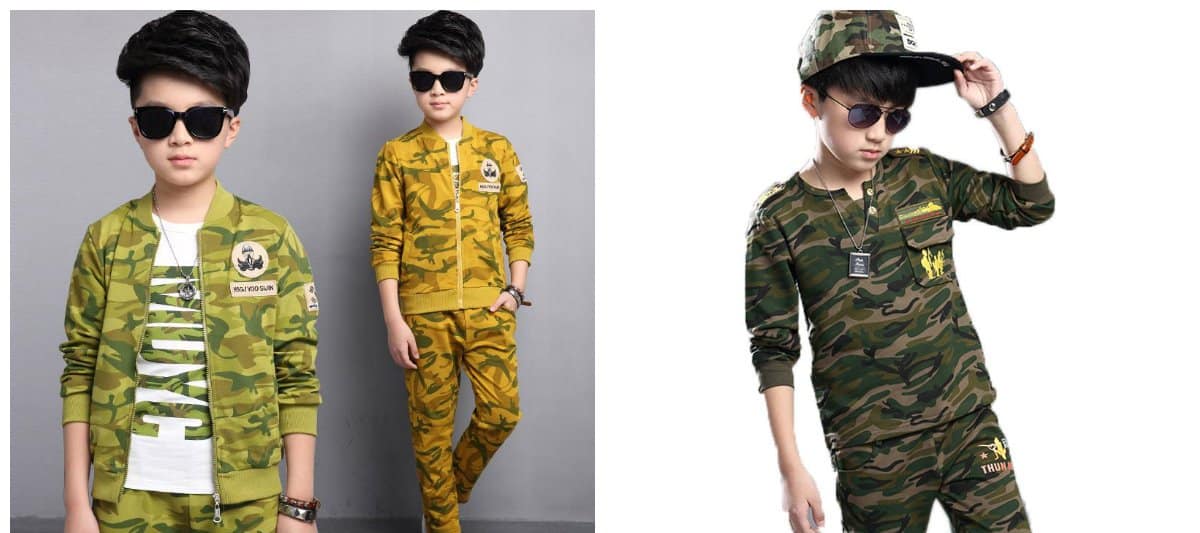 Military uniform manifested itself in boys trendy clothing. Suits, jackets and khaki trousers, decorated with patch pockets are in children's fashion 2020. Military style often coexist with fabrics of pink, blue, green and yellow colors.

Trousers-transformers are offered to be worn both for boys and girls. These pants can become shorts. Textured fabrics also stay in fashion 2020. Trousers, jackets, dresses, sarafans and skirts from velour and corduroy are more often found in kids fashion 2020.