Kid's styles 2016 in many ways copy an adult fashion, so fashion designers recommend paying attention to the maximum open models of girl's sundresses.

Psychologists recommend that Kid's styles 2016 color palette should be in soothing colors. Tender pink and all its shades is traditionally popular in Kid's styles 2016 designed for little girls.

Girls white sundresses, decorated with bright applique are not very practical, but too fashionable. Cheerful pale yellow and light green shades will be at the peak of Kids fashion trends 2016. Girl's sundresses with big bright floral print the look very pretty.

All kids fashion houses are unanimous on one thing: high-quality natural fabrics such as cotton, linen, silk, delicate knitwear should be selected for summer kids clothing. Girl's summer dresses have nice and stylish look. As always are relevant girl's sundresses from a chintz in small peas, medium-sized cell, and small flower. Country is leader in Kid's styles 2016.

Kids fashion trends 2016 on the issue of children's summer sundresses are very democratic: absolutely no dictates, everything depends on your own taste and how comfortable are kids feel in these clothes.


Wide straps trimmed with elegant lace and decorated with wings are characteristic feature trendy girl's sundresses. Another fashionable element of kids fashion trends 2016 is presence of magic flower applications, flying butterflies or characters from a favorite cartoon on the girl's summer sundresses. If sundress sewed from a monochromatic fabric, it could be decorated with embroidery inserts. This outfit will look very stylish and fashionable on your princess.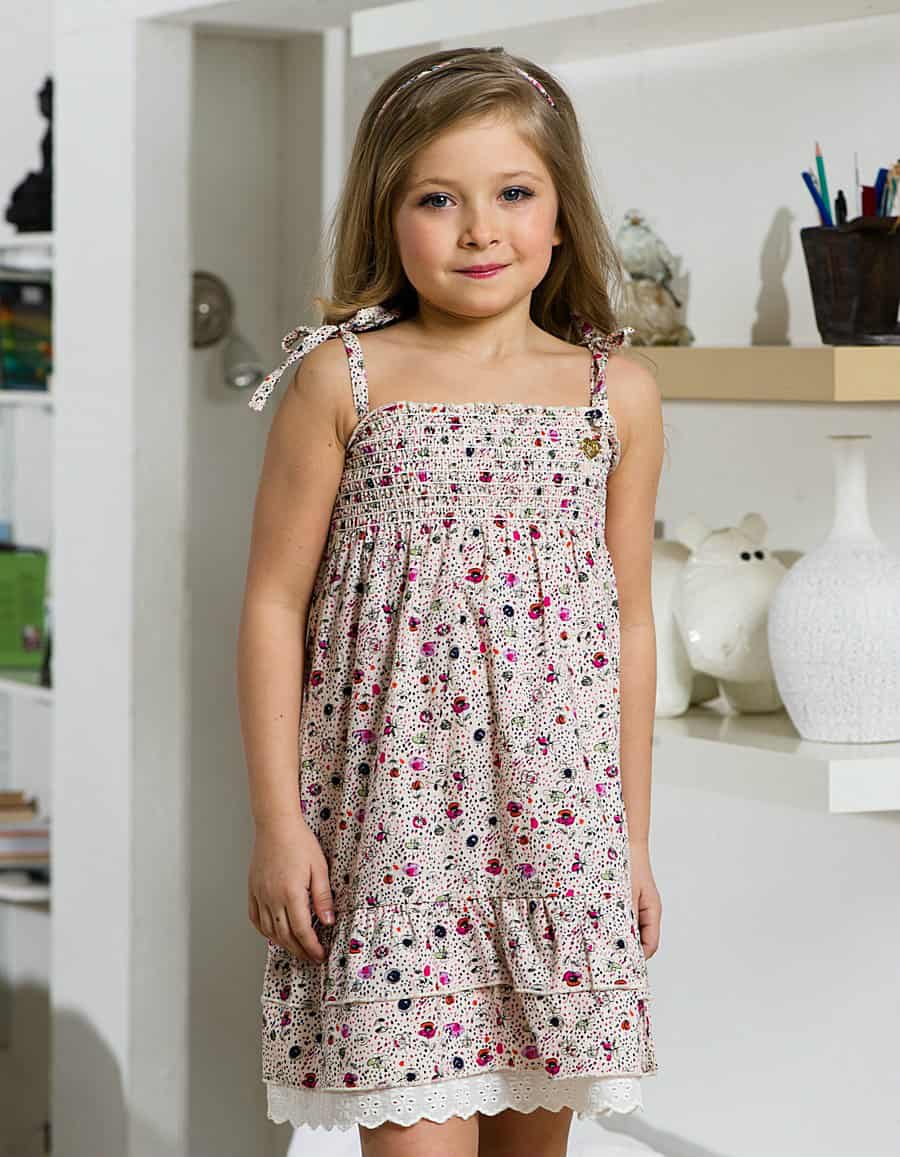 Kids fashion trends 2016; sundresses for juniors
By the way, summer teenage fashion is also has not bypassed sundresses for juniors.

Kid's fashion designers have given preference to the "golden middle" between midi and maxi length. This solution will allow wearing sundresses for juniors dress with interesting sandals with laces or buckles at the ankle. The maximum length will be typical of evening dresses.

Special attention should be paid to lace fabric dresses. Especially actual will be girl's sundresses with a combination of thin transparent and large, rough lace. Both short and long sleeves made from translucent fabrics will be in kids fashion trends 2016.