Business life dictates its own rules of dress; formal suit, discreet make-up, neat haircut, stylish but low-key accessories.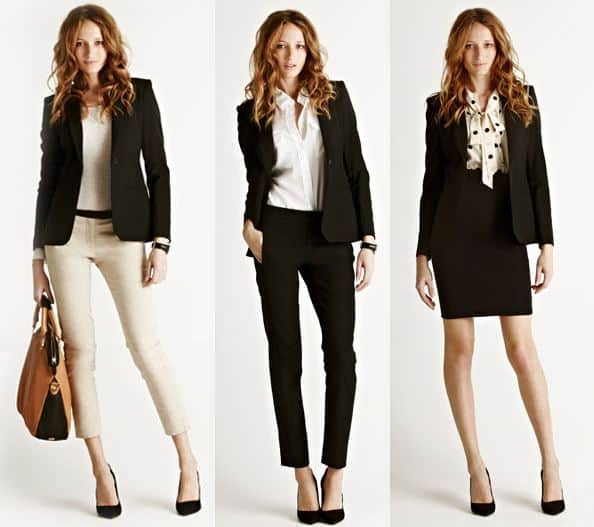 Business is one of the styles of clothing, designed primarily for business scope. It is characterized by conservatism, strictness and restraint. This applies to the choice of fabric appearance, color, cut, and accessories.

Everything must be clear and specific – shapes, lines and silhouettes.  Clothing should not distract attention from the employee's business qualities.

Actually, business suits for women appeared thanks to the famous fashion designers like Coco Chanel and Yves Saint Laurent.


Currently allocated 3 basic styles of business clothes for women
Strict business style ( the formal business)
Casual business style (Executive business casual or Modern Business)
Related business style (Business casual)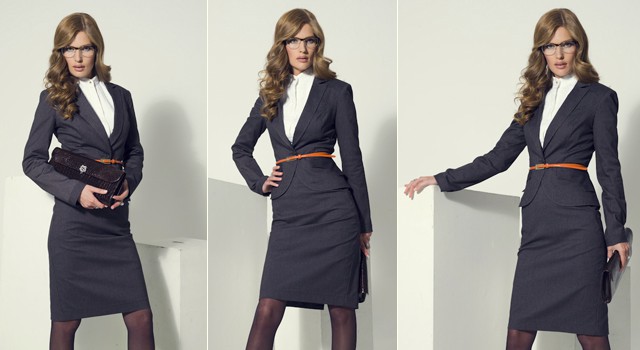 Skirt with a jacket are preferred to wear in the office during daytime. For business events scheduled in the evening, more suitable pants and jacket.

In strict business style, black classical closed court shoes made of genuine leather are acceptable, with a heel height from three to seven cm.

Tops for the cold season are very important – warm coat of medium length, dark colors of cashmere or wool, stoles and scarves or elegant fur coats from a mink.

 Shoes – black, low to mid-calf, boots or stylish ankle boots made of leather or suede, with a heel height from three to seven cm.

Remember that business suits for women should not have bright colors and details of the decor.

It is unacceptable to combine more than three colors in suits for women at the same time.


Important to choose for winter, the same things as in the strict business style, but the color palette can be varied.