Karl Lagerfeld came up with leggings and brought them to the fashion Olympus. He has demonstrated such variation of women's trousers in his collection and has not lost!

Translucent leggings
The boldest option in women leggings Fall-Winter 2015-2016 is instead of tights to choose translucent leggings from the Canadian brand Dsquared2. Their models are decorated with ornaments resembling North American Indian tribes' tattoos.

Classic leggings
In season Fall-Winter 2015-2016 it is safely possible afford leggings with a high waist. They can be worn with strict blouse and high shoes.

Leather leggings
Leather leggings can be made of glossy, lacquered and brushed soft leather. Together with rough knitted sweater, they give unruly rebel's image to its owner. Moreover, you can select the both; traditional black leggings as well as dark blue, green and cherry models.

Jean leggings

Jean leggings are also Fall-Winter 2015-2016 season trend. They are repeating the lines of women shape like a second skin, for those who cannot imagine their wardrobe without jeans.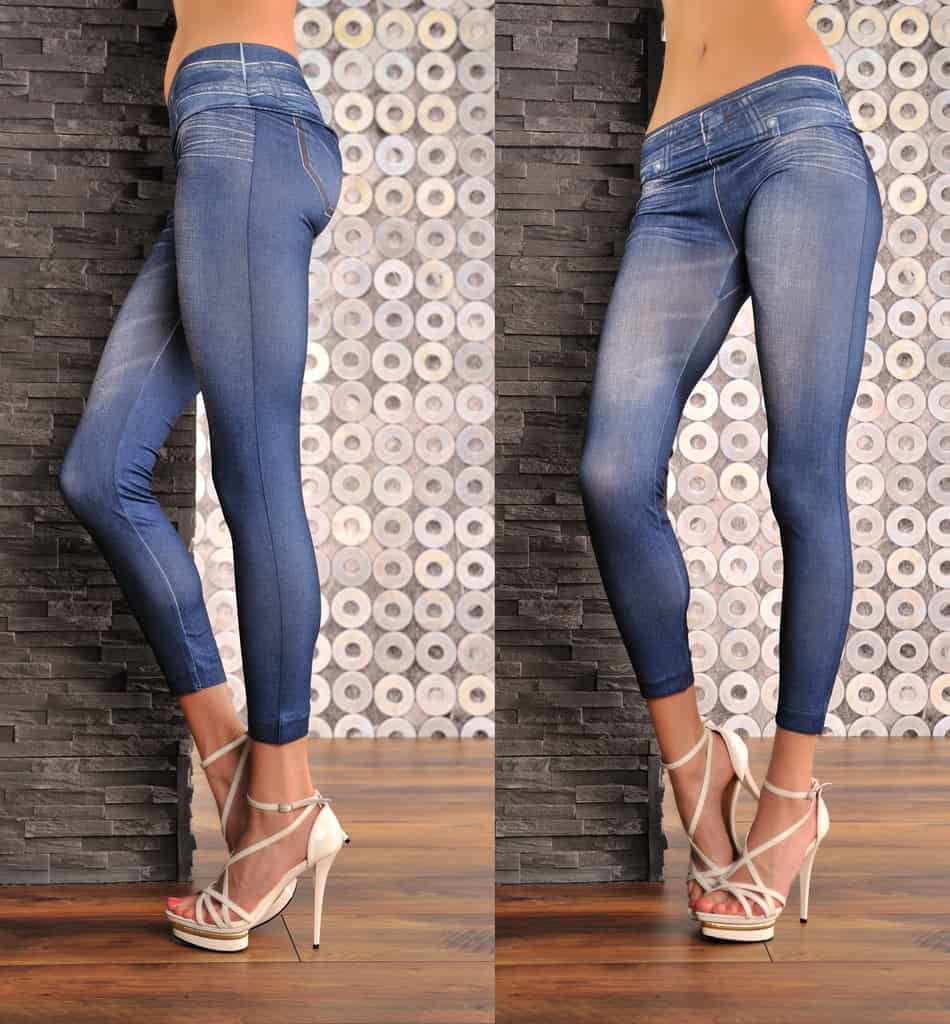 Printed leggings

Models of dense fabric almost of any shade is Kenzo's decision, but the real hit of the season is leopard print leggings.

Floral leggings

Floral leggings were spring-summer season trend, but in autumn designers unanimously decided to leave them in trend and paint them in darker tones such as burgundy, purple and dark blue.


Metallic leggings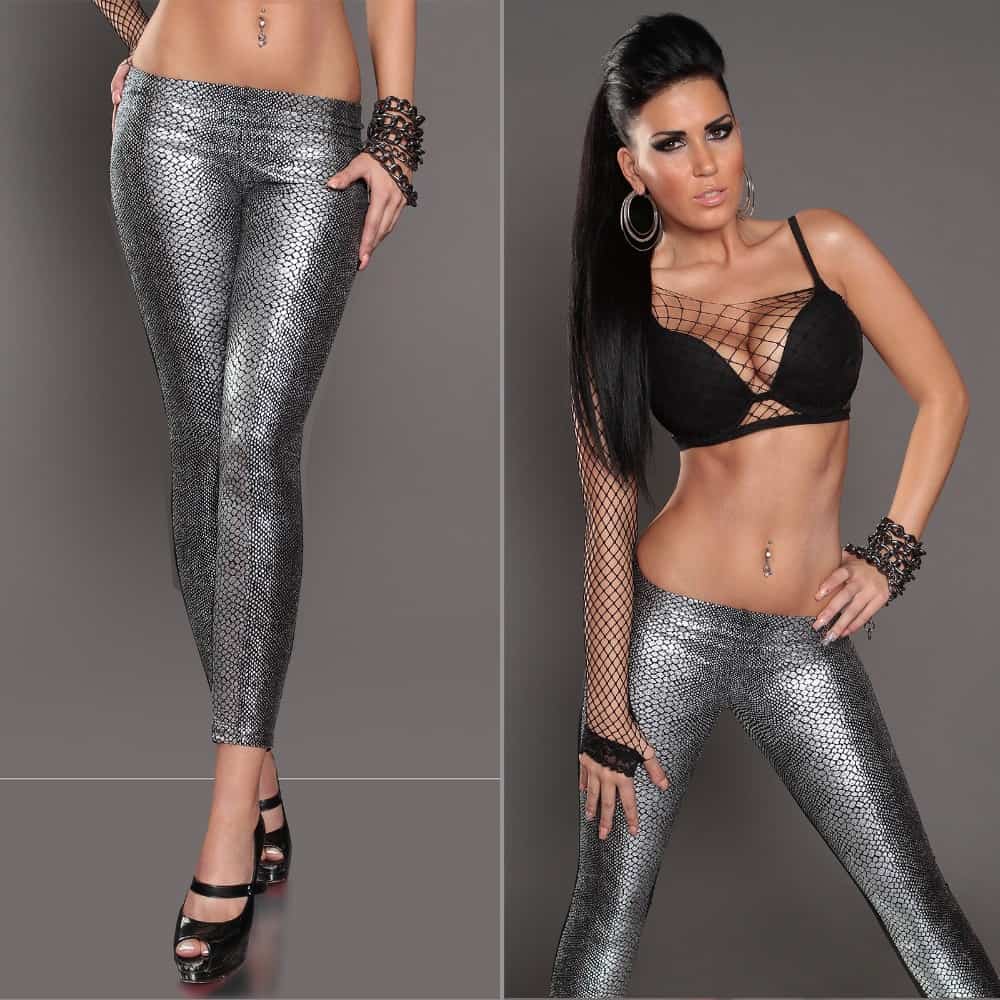 In the new season, many designers were inspired by the noble shine of metal and moved it on things. Tights and leggings were no exception.

Polka dots leggings

Polka dots leggings are next trend of this season. It can be very small and vice versa, large, printed in black and white colors.

Rock mit leggings

Black leggings with simulated rivets and spikes (or maybe without imitation) will perfectly fit to a very topical image in rock style.

Cell patterned leggings
In the new season, many brands are inspired by the style of Britain. Particularly relevant is tartan leggings, executed in black and red colors.

Combination of different materials in one thing is also the main trend of the season. Natural or artificial leather use is special hit of the women leggings trends Fall-Winter 2015-2016.


The most daring and sexy trend – leggings with all sorts of cuts (closed transparent inserts or even with no closure); cuts on the hips, drumsticks, full-length legs, or in the form of stripes.

Finishing and decorations
Tight pants with different kind of decoration have an original look; radiant pattern of rhinestones, all kinds of small stones and sequins, decorated with a fringe, fur inserts or color applications.

Lace leggings is another popular form of leggings decoration, transparent laced inserts can be positioned on the bottom edge of the pant legs, or appear in a piquant places. In addition, if you want to stay comfortable and trendy, you should follow best women leggings trends Fall-Winter 2015-2016.