The bag is important part of wardrobe. So much you can fit into it. But the bag is not only a handy thing. It is able to emphasize the individuality of women and draw attention to owner. And it doesn't matter which bag is elegant, strict, bright or sporty … In article «Women's handbags 2017: fashion trends and tendencies» we will show you trendy handbags of coming season.
Let's define what bags 2017 are and what will be in high fashion trends at fall winter 2017 season.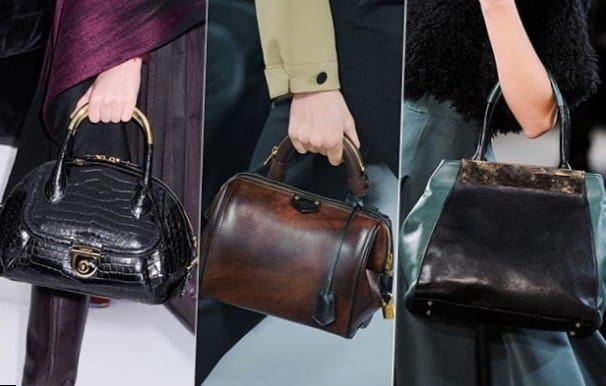 Let's start with the volume of trendy handbags. As it turned out, today, the size of bag does not matter much, and it depends only on your preferences. But designers advise not to choose too bulky and huge bags; it will look out of season 2017 and vulgar.
You can choose products of folded texture. In handbags 2017, bags of small size, but with huge handles are at peak of popularity. This, according to the creators, gives to its owner carelessness and frivolity.
Handbags 2017 trendy colors
You may be advised all colors of rainbow, you should avoid only black. Silver or gray color may serve as alternatives to black color. Purple color and all shades of green, light green are most popular.
In past season, brilliant and glossy accessories were on Olympus, but in women's handbags 2017 the situation has changed. Velvety and textured products will go well for you. Skin of crocodile as well as python skin, or fur is used in bags 2017. Even Chanel introduced new bag made of woven metal wires.
Don't avoid bright rivets, large pockets and chains. By the way, in handbags 2017, designers have adapted those very chains instead of handles of bags.
Design and materials of women's handbags 2017
Bag is true companion, without which it's impossible to imagine modern woman. This can explain the designers' attention to women's handbags. For each sphere of life there are special trendy handbags: for fitness, for party, for work, for business meeting, for romantic walk.
Materials which bags 2017 are made of are very diverse. Natural leather, suede, fur, leatherette, textile materials, straw …
Business trendy handbags combine perfectly with representative look. As a rule, it is rigid frame, rectangular in shape, with short handles. Material of manufacture, as a rule, is genuine leather. Good example of business bags 2017 are bags from PRADA collection.
The casual version of the bag will suit a woman who likes free style.
Handbags complete any woman's image and highlight her style. We tried to help you with this in the article «Women's handbags 2017: fashion trends and tendencies».